Back to Careers List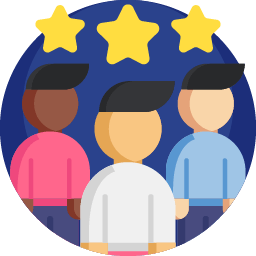 Customer Success & Sales Support Manager
About the Role
The Head of Customer Success and Sales Support is a key pillar of our operations in ensuring that our customers are prioritized and taken care of. As the manager of these functions, you will need to be creative, technical and analytical in how you approach the strategies and responses that you have to our customers while maintaining the key mission of the company in ensuring customer satisfaction.
Job Description
Lead and manage the customer success and sales support functions in the company following the SOPs that have been established in handling customers.
Assess the existing sales processes to see where improvements or adjustments can be made to enhance the customer experience.
Work with government agencies such as SEDA, CTOS and TNB to ensure that we can create good customer experiences and ensuring rapid data processing and collection.
Identify good pipelines and ensure that the teams are working at optimum levels in addressing customer and sales needs (including payment collection and installation bookings).
Collate reports and feedback from internal and external customers in order to improve methodologies that are in place.
Oversee company's social media profiles and presences to ensure that we are active on these platforms and addressing public queries and requests for information.
Familiarity using platforms such as Google Suite of Products, Hubspot, Facebook, Omni, MessageBird and more to track and monitor data to resolve issues.
Develop customer service process and systems in place in order to improve customer experience post installation or post sales experience
Building relationships with past clients in order to enhance customer experience and address various needs
Coordinate and deal with the various relevant departments in addressing client issues, complaints or additional requests (including but not limited to add on services, relocation or adjustment to installations, maintenance and service request).
Create and lead training for the team to ensure that everyone is meeting the standards set by the company.
To formally track and ensure on issues/ticket brought up by customers are resolved
To ensure all document are collected and all sales support reach their KPI in a smooth and efficient manner
To plan installations on behalf of the sales team so the installation team can proceed with the scheduling
Job Requirements
At least 1 years of experience leading a team within customer facing roles.
Must have at least 2 years of experience in a customer support role working with teams to deliver results.
Excellent writing, presentation and communications skills (English and Bahasa Malaysia).
Knowledge of digital marketing tools such as Google Ads, Facebook Ads, Google Analytics, Hubspot and more.
Ability to establish and maintain cooperative and effective working relationship with others;
What's in it for me?
Competitive remuneration package with additional incentive on completion of work on a timely basis.
Working in an agile driven environment with individuals from all walks of life
Being a part of a #madetoimpact organization and knowing that every aspect of work you do helps to support the B40 communities across Malaysia.
Career growth potential in an ever evolving startup.
Be part of the strategic decision making process in guiding this startup to unlock the next level of growth.
About our Company
SOLS Energy is a #madetoimpact organization. We believe in creating a sustainable future with the power of the sun at our backs. We are a leading solar energy provider in Malaysia on a mission to equip homes with the latest in solar technology helping people save money while saving the planet. We are a Petronas backed venture which has grown considerably over the past 3 years and are now charting the next stage of our growth. SOLS Energy also runs the first Solar Academy in Malaysia that offers technical skills in the solar industry and personal development training programs to local youth.