Back to Careers List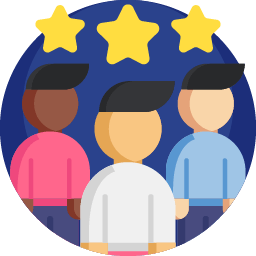 Customer Success Executive
About the Role
The Customer Success Executive will be responsible for developing, owning and implementing marketing, communications, addressing and recovery strategies to achieve the mission of the company. This is a role that involves a mix of creative, technical, analytical and project management skills. It requires a candidate that is passionate about using the power of communications to address all customer related queries to elevate customer happiness through after sales.
Job Description
Sales & Marketing
Provide technical information about solar power, solar systems, equipment, and services to potential customers or dealers;
Gather information from prospective customers to identify their solar energy needs;
Assess the existing sales process to see where improvements or adjustments can be made to enhance customer experience
Deal with incoming inquiries through various platforms(Email, hubspot, facebook, calls and more)
Assisting current sales team in processing and expediting the customers journey in order to reduce delays
Connecting new prospects to potential sales partners and ensuring all inquiries are being followed up by sales team
Customer Service
Develop customer service process and systems in place in order to improve customer experience post installation or post sales experience
Collect and process feedback from existing customers for analysis, future improvements and processing
Building relationships with past clients in order to enhance customer experience and address various needs
Coordinate and deal with the various relevant departments in addressing client issues, complaints or additional requests(including but not limited to add on services, relocation or adjustment to installations, maintenance and service request)
To formally track and ensure on issues/ticket brought up by customers are resolved
Communication
Establish new, and maintain existing, relationships with clients, stakeholders and solar energy companies;
Build and manage the company's social media profiles and presence, including Facebook and Twitter, and additional channels that may be deemed relevant. This may include addressing comments and inquiries on social media
Assist in collateral development by developing content and communication strategies with potential new customers, existing customers or past customers.
Administration
Dealing with various departments such as technical, installation, sales and operations in order to address a customer concern, inquiry or need.
To properly track and update all activities in a written format for process building and future team members benefits
To create training plans if and when necessary to improve overall customer experience
To master all applications set by the company including but not limited to Hubspot, yeshello, Omni.
To track and monitor all data using platforms available(i.e hubspot) in realtime and ensure all outstanding matters relating to post installation or post sales responsibilities are fulfilled
Job Requirements
Proficient in English;
Must have the ability to report remotely to work on a regular and punctual basis, despite working in flexible schedule;
Knowledge of Google Ads, Facebook Ads, Google Analytics, Hubspot & GetResponse, or similar digital marketing tools;
Working knowledge and implementation of Google Suites, computers and current communication technology as work tools;
Excellent people and communication skills;
Ability to establish and maintain cooperative and effective working relationship with others;
Understanding of SOLS Energy and SOLS 24/7 values, principles and objectives and demonstrated ability to put them into practice in the workplace;
Excellent writing, presentation and communications skills;
Attention to detail and organization;
Media relations experience;
Ability to multitask effectively, managing multiple projects to meet deadlines and priorities;
Ability to manage third-party agencies, partners, and vendors.
What's in it for me?
Competitive remuneration package.
Working in an agile driven environment with individuals from all walks of life.
Being a part of a #madetoimpact organization and knowing that every aspect of work. you do helps to support the B40 communities across Malaysia.
About our Company
SOLS Energy is a #madetoimpact organization. We believe in creating a sustainable future with the power of the sun at our backs. We are a leading solar energy provider in Malaysia on a mission to equip homes with the latest in solar technology helping people save money while saving the planet. We are a Petronas backed venture which has grown considerably over the past 3 years and are now charting the next stage of our growth. SOLS Energy also runs the first Solar Academy in Malaysia that offers technical skills in the solar industry and personal development training programs to local youth.