Back to Careers List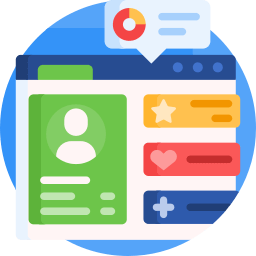 Business Development - Account Management
Full-Time
Kuala Lumpur
RM 4,000 - RM 6,000
Salary
About the Role
We are hiring for a results-driven Account manager who is passionate about renewable energy to expand our Corporate Employee Programs with other corporations and drive participation using strategic sales approach, actively implement strategies to generate short and long term revenue within the residential markets in Malaysia.
The incumbent will be responsible for maximizing our sales team potential, crafting sales/lead generation plans and justifying those plans to upper management. This role requires someone who is a good communicator, open-minded and team-spirited with a motivation to join a growing business and has the ability to close deals. Added value if you have an understanding and passion for the solar industry.
We also embody social and environmental responsibility to give back to underserved communities by bringing them free education and clean energy. SOLS Energy is a licensed and registered renewable energy specialist operating in Malaysia. We design, distribute, install and maintain solar energy systems for residential, commercial and industrial properties. We are a proud member of the South East Asia Renewable Energy People Assembly and an Impact Driven Enterprise Accredited by Malaysian Global Innovation & Creativity Centre.
Job Description
Serve as the main point of contact in all matters related to existing corporate and financing partnership client concerns and needs
Build and strengthen client relationships to achieve long-term partnerships through constant engagement
Maintain accurate partnership client records, keeping track of any contract updates and renewals
Work with sales and other internal teams to develop strategic marketing plans and ensure KPIs are being met
Develop a thorough understanding of our products and service offerings to better upsell and cross-sell to clients
Implementing strategies with existing accounts to maximize participation of existing corporate employee programs
Working with marcoms team to develop new marketing materials and marketing timeline with new/existing accounts
Carry out sales forecasts and analysis and present your findings to senior management/the board of directors
Reporting to corporate partners on existing project progress and deliverables
Job Requirements
Candidate must possess at least Bachelor's Degree/Post-Graduate Diploma/Professional Degree in Business, Marketing or equivalent
At least 2 years of proven account management and experience in the related field is required for this position
High proficiency in English with excellent oral and written communication skills.
Ability to work autonomously and in a team with limited direct supervision and effective task management.
Ability to communicate complex technical issues clearly and concisely to the management team.
Continued professional development to stay current with changing technology.
Eye for detail and identifying problems
Flexible and willing to accept a change in priorities as necessary.
Ability to establish and maintain cooperative and effective working relationship with others;
Understanding of SOLS 24/7 values, principles and objectives and demonstrated ability to put them into practice in the workplace;
Proven ability in the areas of organization skills, conflict resolution, advocacy and group facilitation;
Ability to work independently, as well as part of a multidisciplinary team;


What's in it for me?
Competitive remuneration package.
Working in an agile-driven environment with individuals from all walks of life
Being a part of a #madetoimpact organization and knowing that every aspect of work you do helps to support the B40 communities across Malaysia.
Career growth potential in an ever-evolving startup.
Be part of the strategic decision making process in guiding this startup to unlock the next level of growth.
About our Company
SOLS Energy is a #madetoimpact organization. We believe in creating a sustainable future with the power of the sun at our backs. We are a leading solar energy provider in Malaysia on a mission to equip homes with the latest in solar technology helping people save money while saving the planet. We are a Petronas backed venture which has grown considerably over the past 3 years and are now charting the next stage of our growth. SOLS Energy also runs the first Solar Academy in Malaysia that offers technical skills in the solar industry and personal development training programs to local youth.