Back to Careers List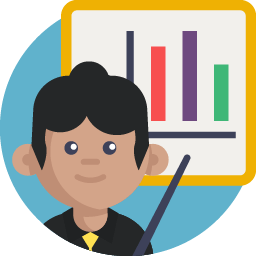 Business & Admin Professional Placement
Professional Placement
Kuala Lumpur
About the Role
At SOLS Energy, we connect people and businesses to real sustainable energy solutions.
The Business & Admin Professional Placement will assist our Business Development Department with day-to-day activities and responsibilities. We are looking for candidates who are passionate to learn about the environment with significant interest in the business aspects of the renewable energy sector.
Job Description
Conduct a variety of general administrative tasks as assigned
Assist on records management
Help improve administration procedures
Market research
Creating template materials
Designing presentations for programs
Assist in identifying potential corporations for partnerships
Market research relevant to worldwide ESG (Environmental, Sustainable Corporate Governance) initiatives
Assist with database, input information, data, and records
Help prepare information and research, update/maintain presentation decks
Assist in launching new initiatives
Job Requirements
Enrolled in a certificate/ diploma/ degree program or graduated in Business study or Green Energy in the past 12 months
Ability to work independently, as well as part of a multidisciplinary team.
Must have the ability to report to work on a regular and punctual basis, despite working inflexible schedule;
Passionate in community development and management in both individual and wide community intervention;
Working knowledge and implementation of Google Suites, computers, and current communication technology as work tools.
Strong proficiency in English essential (oral and written);
Excellent people and community skills;
Ability to establish and maintain cooperative and effective working relationships;
Understanding of the values, principles and objectives of SOLS Energy and demonstrated ability to put them into practice in the workplace;
Previous experience with customer relationship management (i.e. HubSpot)
Past employment or project history in sustainable development
Fluent in Bahasa Malaysia (BM)
Former experience in sales
What's in it for me?
On-job training and mentorship from industry professionals.
Letter of Recommendation, upon excellent performance.
Working in an agile driven environment with individuals from all walks of life
Being a part of a #madetoimpact organization and knowing that every aspect of work you do helps to support the B40 communities across Malaysia.
About our Company
SOLS Energy is a #madetoimpact organization. We believe in creating a sustainable future with the power of the sun at our backs. We are a leading solar energy provider in Malaysia on a mission to equip homes with the latest in solar technology helping people save money while saving the planet. We are a Petronas backed venture which has grown considerably over the past 3 years and are now charting the next stage of our growth. SOLS Energy also runs the first Solar Academy in Malaysia that offers technical skills in the solar industry and personal development training programs to local youth.