Back to Careers List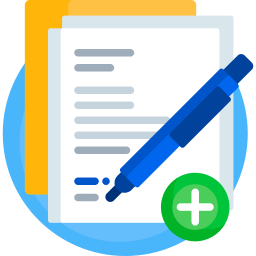 Billing, Collections & Contracts Executive
Full-Time
Kuala Lumpur
RM 3,500 - RM 5,000
Salary
About the Role
Track accounts with unpaid bills, gather information when possible and create reports to present to managers on a weekly basis.
Job Description
Maintain records of loan applications.
Complete minor administrative duties before and after interacting with clients, including paperwork and the creation of special account reports.
Track accounts with unpaid bills, gathering information when possible and creating reports to present to managers on a weekly basis.
Enter information into corporate spreadsheets once the bill has been paid and submit reports of account information.
Contact clients who have failed to pay their bills through calls and emails and eventually personal visits.
Solicit payment of bills through negotiation and professional communication, remaining tactful, sympathetic and respectful at all times.
Relay information regarding clients' options, including information about the financing options we and others offer that may help them repay their bills.
Listen to clients and collaborate to create a strategy that works with their needs and schedules to get their bills repaid quickly and effectively.
Answer client inquiries about payment, services and financing options clearly and precisely to help them understand their options.
Follow up with clients to manage debt settlements & Subscription renewals.
To work with technical and legal departments on deactivating customers who are bad paymasters.
Job Requirements
Candidates must possess at least Diploma/Bachelor Degree in Finance/Accountancy/Banking; Business Studies/Administration/Management or equivalent.
At least 1 years working experience in Credit Administration/Control in Property Development Industry.
Preferably Executives specializing in Credit Control or equivalent.
Good command in written and spoken Mandarin, English and Bahasa Malaysia.
Computer literate and proficiency in Microsoft Office, IFCA.net, SQL, etc.
Enthusiastic, passionate, disciplined and meticulous.
Responsible, independent, positive working attitude and able to work in a team.
Able to work with minimum supervision.
What's in it for me?
Competitive remuneration package with commissions
Working in an agile-driven environment with individuals from all walks of life.
Being a part of a #madetoimpact organisation and knowing that every aspect of work you do helps to support the B40 communities across Malaysia.
Career growth potential in an ever-evolving startup.
About our Company
SOLS Energy is a #madetoimpact organization. We believe in creating a sustainable future with the power of the sun at our backs. We are a leading solar energy provider in Malaysia on a mission to equip homes with the latest in solar technology helping people save money while saving the planet. We are a Petronas backed venture which has grown considerably over the past 3 years and are now charting the next stage of our growth. SOLS Energy also runs the first Solar Academy in Malaysia that offers technical skills in the solar industry and personal development training programs to local youth.