Back to Careers List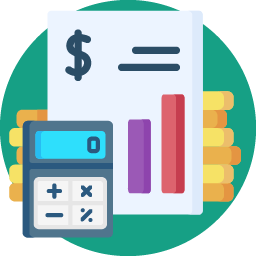 About the Role
The Accounts Executive position would be accountable for supporting the administrative, financial, and risk management operations of SOLS Energy Sdn Bhd. He/She would work alongside the Accounting Manager and be a part of our accounts team, which recognizes hard work and passion for numbers.
Job Description
Petty cash. Control and handle petty cash claims and cash in advance request from staff;
Perform daily/weekly Bank reconciliation;
Managing account receivables and follow up payments from Clients;
Check and verify all invoices received are valid; process payment to Business Partners, Govt/Statutory Bodies, etc. on weekly basis;
Daily/weekly posting of accounting transactions into Accounting System;
Prepare Profit and Loss report and balance sheet reconciliation at every month end to ensure accuracy and completeness of accounting records;
Ensure accurate and appropriate recording of revenues and expenses while resolving accounting discrepancies and irregularities;
Coordinating activities with other departments and handle enquiries for all Accounts related matters;
Assist procurement team on inventory management;
Other duties which may be assigned from time to time;
Job Requirements
Candidate must possess at least a Professional Certificate, Finance/ Accountancy/ Banking or equivalent;
Required skill(s): time management, organizing, communication, Knowledge of Accounting System, Microsoft Excel;
Strong proficiency in English essential (oral and written);
At least 2 year(s) of working experience in the related field is required for this position;
Preferably Junior Executives specializing in Finance – General/Cost Accounting or equivalent.
Must have the ability to report to work on a regular and punctual basis, despite working in flexible schedule;
Working knowledge and implementation of Google Suites, computers and current communication technology as work tools.
Excellent people and community skills;
What's in it for me?
Competitive remuneration package.
Working in an agile-driven environment with individuals from all walks of life
Being a part of a #madetoimpact organization and knowing that every aspect of work you do helps to support the B40 communities across Malaysia.
Career growth potential in an ever-evolving startup.
Be part of the strategic decision-making process in guiding this startup to unlock the next level of growth.
About our Company
SOLS Energy is a #madetoimpact organization. We believe in creating a sustainable future with the power of the sun at our backs. We are a leading solar energy provider in Malaysia on a mission to equip homes with the latest in solar technology helping people save money while saving the planet. We are a Petronas backed venture which has grown considerably over the past 3 years and are now charting the next stage of our growth. SOLS Energy also runs the first Solar Academy in Malaysia that offers technical skills in the solar industry and personal development training programs to local youth.